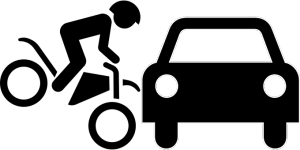 Easton, MA (July 9, 2018) – An 11 year old boy in Easton, Massachusetts was rushed to a hospital after being struck by an SUV on Sunday afternoon.  According to the Easton Fire Department, the boy was riding his bicycle in front of the Ames Free Library along Main Street when the collision occurred.  It is believed that the SUV driver remained on scene to cooperate with police following the crash.
The boy was rushed to an area hospital for injuries sustained in the accident.  The injuries are not believed to be life-threatening but there is no word on his condition at this time.  Easton police are still investigating the crash.  They have released no other details and it is unclear if they expect to charge the driver for any traffic violations leading up to the accident.
Boston Pedestrian Injury Attorneys
We are saddened to hear of this unfortunate accident in Easton.  Pedestrian and bicycle accidents are never easy to deal with because they often bring severe and catastrophic injuries, and even death.  They happen suddenly and without warning.
In our community, pedestrians and bicyclists are a common sight.  Many people walk or ride around our city on a daily basis for a number of reasons.  Many times pedestrians are simply in the wrong place at the wrong time and are involved in an accident with a vehicle.   Pedestrians can be hit even while walking in clearly marked areas such as crosswalks.   Drivers have a legal duty to pay attention to the road at all times to ensure that they are acting safely and taking care not to injure others.  The results can be severe and catastrophic otherwise.
In this accident, the results of the police investigation will give us more information about who may be legally responsible.  Police will consider several factors in reaching their conclusions and their report will be crucial later on in regards to what took place at the time of the collision.
If you or a loved one have suffered injuries in a pedestrian accident, we can help.  At the Law Office of Jeffrey S. Glassman we deal with pedestrian accidents frequently and we know how to handle these cases to ensure that you receive the recovery you deserve.   To schedule your free consultation with one of our attorneys, please call us today at 617-367-2900.
Note for readers: Information provided in this post is gathered from secondary sources and not independently confirmed for accuracy. Please bring to our attention any inaccuracies that may be included so they may be corrected, or information removed as requested.

DISCLAIMER: Information provided in this post is not intended to be used as legal or medical advice, nor disrespect the victims or families in any way.  We are providing this post for general information on everyday tragedies and presented in a manner to protect and honor the victims and their families. Minor differences can change the outcome of cases, based on jurisdictional laws.  The information provided in this post should not be relied upon as legal or medical advice. We suggest seeking assistance from legal or medical professionals for your personal circumstance, when necessary.