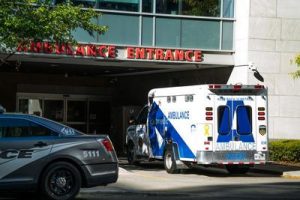 Cambridge, MA (July 13, 2018) – A Cambridge man was hurt in a hit and run that took place along Massachusetts Avenue on Wednesday.  Cambridge Police were called to the Central Square area in reference to a hit and run on Wednesday just after 10:00 pm.   Once on scene, they discovered that a man had been hit by a vehicle.  The driver of the vehicle fled the scene shortly after hitting the man and was not present when police arrived to investigate.
The man was transported to a hospital with non life-threatening injuries sustained in the incident.  Police have been unable to locate the hit and run driver as of Friday.  The investigation into the crash remains ongoing and the hit and run driver is expected to be charged once they are apprehended.
No additional details are available at this time.