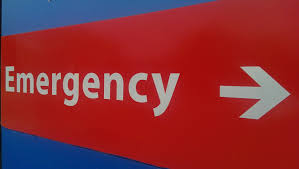 Worcester, MA (July 9, 2018) – Worcester Police spent their weekend responding to a number of injury accident across the city.  On Sunday, patrol officers were dispatched to the 1 block of Elm Street for a multiple vehicle accident with personal injuries.  Police on scene requested medical assistance to treat the injured victims.  Medical units responded to the crash and treated one person for their injuries resulting from the crash.  The extent of injuries remain unknown as of Monday morning.
Police have not determined why this accident occurred, nor have they issued any citations to either driver involved in the crash.  The investigation remains active at this time with the Worcester Police Department.
Massachusetts Injury Attorneys
A car accident is sudden.  One minute you are driving down the road minding your own business and the next you find yourself lying in a hospital bed or in the back of an ambulance.  Your entire world can be turned upside down on a moment's notice.  Few activities carry the risk of death or serious injury like driving.  The risk must be accepted by all of us, however, because driving is simply a reality in today's society.  Accidents will occur and, inevitably, innocent drivers will suffer injuries due to the negligence of others.
When yo have been hurt by the negligence of another, legal relief is available to you.  The law allows you to file a claim with your own insurance company and, in certain circumstances against the other driver's insurance company, to recover compensation for your injuries.
If you are involved in an accident involving any type of injury, you should seek the services of a personal injury attorney.  Do not try to handle the case yourself or use an inexperienced lawyer.  At the Jeffrey Glassman Injury Lawyers, our firm focuses only on personal injury law.  We have decades of combined experience and a strong staff of attorneys and legal assistants to assist you with every aspect of your case.
Being in a car accident doesn't have to mean the end of your world.  Let us help you get back on your feet.  Call us today at 617-367-2900 for your free consultation with a Boston personal injury lawyer.  We offer free consultations and we do not get paid unless you recover.
Note for readers: Information provided in this post is gathered from secondary sources and not independently confirmed for accuracy. Please bring to our attention any inaccuracies that may be included so they may be corrected, or information removed as requested.

DISCLAIMER: Information provided in this post is not intended to be used as legal or medical advice, nor disrespect the victims or families in any way.  We are providing this post for general information on everyday tragedies and presented in a manner to protect and honor the victims and their families. Minor differences can change the outcome of cases, based on jurisdictional laws.  The information provided in this post should not be relied upon as legal or medical advice. We suggest seeking assistance from legal or medical professionals for your personal circumstance, when necessary.