December 20, 2013,
It's one of the most joyous times of the year, but it can also be one of the most dangerous. According to officials with the Consumer Product Safety Commission (CPSC), there were close to 20,000 emergency room injuries that involved holiday decorating through the months of November and December in 2012.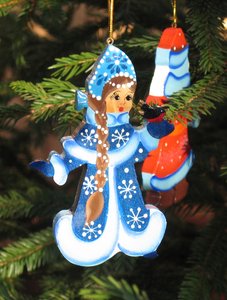 This is the fourth year in a row that the number of these injuries has increased. Each year since 2009, there have been roughly 12,000 E.R. visits as a result of injuries from holiday decorations. Stepping on broken ornaments and falling off of ladders may be funny in the movies, but are real dangers in real life. These kinds of accidents happen each and every day in homes across the country. We've also got to be cautious of fires during this time of year. With beautifully-lit Christmas trees and lights and candles to brighten our holiday spirits, we're also facing some serious risks for fire-related accidents.
Our Boston personal injury lawyers note the U.S. sees close to 300 injuries each and every day throughout the holiday season. The most common types of injuries throughout the season involve falls, lacerations and back strains. There are also about 200 fires reported every season, causing about 10 fatalities, 20 injuries and more than $16 million in properly loss. From 2009 to 2011, candle-related fires killed about 70 people, injured another 700 and cost close to $310 million in properly loss.
Continue reading "Massachusetts Injury Risks Abound this Holiday Season " »