October 25, 2013,
The month of October is an exciting time for house decorations, carving pumpkins, costumes, Halloween parties, haunted houses, and enjoying the season. Throughout the chaos and festivities of Halloween, it is important for homeowners and enthusiasts to remember safety. From pedestrian and traffic safety to preventing encounters with strangers, parents and party-goers throughout Massachusetts can plan ahead to prevent potential Halloween accidents and injuries.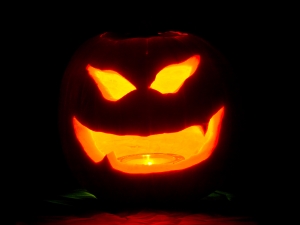 Trick-or-treating and other Halloween traditions have long been a safety concern. Our Massachusetts personal injury attorneys are dedicated to helping you prevent injury. From understanding the importance of traffic safety to remaining aware of other property dangers, here are some Halloween safety tips for you and your family.
Street safety for drivers and pedestrians. Halloween means crowded streets, costumes with low visibility, and endless distractions. Whether you are trick-or-treating with your children or driving in a car, remember to pay attention and avoid cell phone use, especially when in neighborhoods where there may be a lot of children.
Continue reading "Halloween Safety for Homeowners - Premises Liability on America's Spookiest Holiday " »