September 17, 2013,
The City of Boston is getting a gift aimed at safe traveling. According to Mayor Thomas M. Menino, the city has is the recipient of a $15.5 million Transportation Investment Generating Economic Recovery (TIGER) discretionary grant. The project has been dubbed the "Connect Historic Boston" initiative.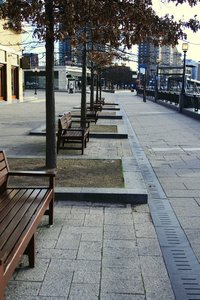 What this project is going to do is to create attractive, safe, and easily navigated bicycle and pedestrian connections between the city's historic treasures and the public transit system. The grant is creating the opportunity for big change in the way we look at alternative modes of transportation and is going to allow more people to experience the city's rich history on a personal level. This project is expected to greatly help out local businesses and create a whole slew of new tourism-related jobs. It's also a key in the city's Greenovate Boston initiative, which is used to help encourage locals and visitors to cut down on greenhouse emissions by cutting down on motor vehicle traffic.
Our Boston pedestrian accident lawyers understand that with more on-foot and two-wheeled traffic, we can expect to see more of these accidents. Any increase in traffic comes with an increase in accident risks. That's why officials are turning to the motoring public. As such a densely populated area, we're asking all motorists to be on the lookout for bicyclists and pedestrians. It's important to remember that we all have rights out there on our roadways, and it's important that those rights are acknowledged!
Continue reading "$15.5 Million Grant Targets Bicycle and Pedestrian Safety in Boston " »