November 24, 2013,
The days of seat belt-free buses will soon be a thing of the past. Recently, officials with the National Highway Traffic Safety Administration (NHTSA) issued a final rule to require lap and shoulder seat belts for each individual passenger on new motorcoaches and other similar large buses. Officials believe this will improve the safety of these vehicles by significantly reducing the risks of serious injury or death in the event of an accidents, including the risk of occupants being ejected during rollover accidents.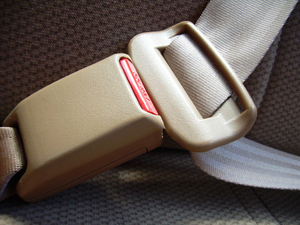 "Today's rule is a significant step forward in our efforts to improve motorcoach safety," said Anthony Foxx, U.S. Transportation Secretary.
Our bus accident attorneys in Massachusetts understand that there is, on average, about 21 people who are killed and another 8,000 injured in large bus accidents in the U.S. each year. Officials believe that by requiring seat belts, they can reduce the risks of serious injury and death by close to 45 percent. Although motorcoach travel is considered to be one of the safest forms of transportation, accidents still happen. And when these accidents happen, there is a serious risk for death and injury because of the speeds at which these vehicles travel and because of the large number of occupants on these buses.
Continue reading "Seat Belt Requirement for Motorcoaches Improve Safety, Accident Survivability " »