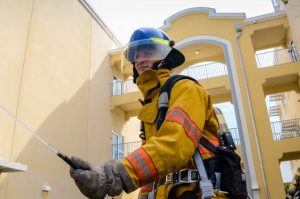 When a fire breaks out, it can do severe damage to people as well as property.
Agawan firefighters put themselves to the test on Monday to see how they would respond to a potential emergency. These training exercises are essential as they prepare firefighters for emergencies.
A vacant home on Silver Street was a great spot for them to test the response to a building on fire with a victim trapped.