Four individuals in a Subaru led police on a car-chase through several neighborhoods today. They are now facing charges, and the pursuit began after they burglarized a grocery store, taking steaks and seafood.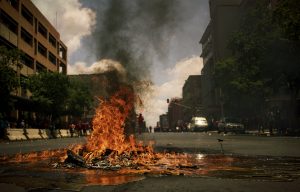 The individuals have been identified as Everett resident John Hickey, Billerica resident Dylan Brunetto, Pepperell resident Felicia Drew and Groton Resident Gregory Tammaro. They are all in their late 20s or early 30s. The pursuit initially began on southbound Interstate 495.
It was Littleton police who were first dispatched to the silver Subaru Crosstrek after reports of an erratic driver.