Posted on April 30, 2018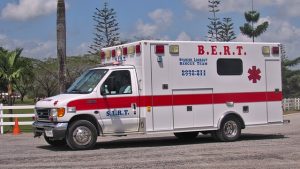 An accident that took place in Springfield on Sunday left one man seriously injured. The accident happened when a Honda sedan struck a tree around 12:13 a.m. The accident took place around Goodwin and Martha streets in the Indian Orchard.
The passenger in the vehicle was struck inside the vehicle and had to be extricated using the Jaws of Life. He was taken to the hospital by ambulance and suffered life-threatening injuries.