Posted on April 30, 2018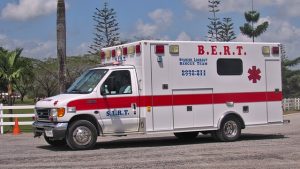 An accident that took place in Springfield on Sunday left one man seriously injured. The accident happened when a Honda sedan struck a tree around 12:13 a.m. The accident took place around Goodwin and Martha streets in the Indian Orchard.
The passenger in the vehicle was struck inside the vehicle and had to be extricated using the Jaws of Life. He was taken to the hospital by ambulance and suffered life-threatening injuries.
The accident is still being investigated to determine the cause.
Every day, life-threatening accidents take place for a variety of reasons. Sometimes, it all boils down to distracted driving, drunk driving, or some other reason that risks lives across Massachusetts. Have you been injured in an accident and you have questions?
We are waiting to hear from you at the Law Offices of Jeffrey S. Glassman. Call us as soon as possible to get started on your case at 617-367-2900. We want to get started on your case immediately.