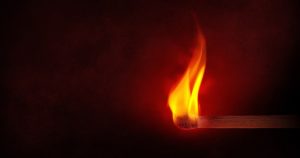 Yarmouth, MA (July 9, 2018) – A tractor fire occurred on Sunday in Yarmouth, Massachusetts, causing injuries to the driver and delays for local motorists.  Police received the call around 10:00 pm  regarding a fire near exits 8 and 9 along Route 6.  A response to the scene came quickly.
Upon arrival, officers discovered a tractor that had caught fire.  The operator of the tractor suffered burns from the fire and was evaluated on scene by an EMS unit.  The extent of the burns are not known.  The Dennis Fire Department also responded to the scene and provided assistance with extinguishing the blaze.  There were no other cars or passengers involved in this crash.
Route 6 was closed down for a period of time as crews worked to make the roadway safe for passing traffic.  The Massachusetts State Police are investigating the fire and its cause.  The investigation is still ongoing at this time and no other details have been released.