On April 12, 2018 a Massachusetts jury returned a verdict in favor of Brian Goodrich in the amount of $8.25 million. The award comes after years of litigation beginning in 2013 when Mr. Goodrich's head was nearly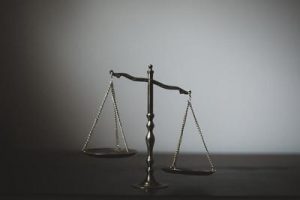 crushed because the jack holding up a piece of equipment failed. He suffered horrendous injuries which  included facial disfigurement, blindness and loss of cognitive function.
The jury found, after hearing 11 days of testimony, that the company which designed the equipment was a majority at fault. Mr. Goodrich was changing the oil on the equipment meant to melt asphalt and fill cracks in the road. Although Mr. Goodrich acknowledged not using the safety pin with the jack which held the machine up, the company failed to include safety warnings and failed to manufacture the machine appropriately knowing such accidents were possible.
Work Place Product Liability Accidents
Typically, a workplace injury requires an employee to seek redress through worker's compensation. However, a Massachusetts personal injury attorney will investigate if the employee was injured by a defective product, as was the case in Mr. Goodrich's lawsuit. This results in a personal injury lawsuit known as a products liability action against the manufacturer of the product.
If your employer provides worker's compensation, it is still important to understand there is a lot it will not cover. Things like pain and suffering, punitive damages to punish the employer or manufacturer, are not covered in worker's compensation cases. It is extremely important for the injured employee and his or her family to consult with an experienced Massachusetts personal injury attorney to determine if someone is at fault for their injuries.
If you or a loved one have suffered workplace product liability injuries, please contact the Jeffrey Glassman Injury Lawyers at (617) 777-7777 today.
Note for readers: Information provided in this post is gathered from secondary sources and not independently confirmed for accuracy. Please bring to our attention any inaccuracies that may be included so they may be corrected, or information removed as requested.
DISCLAIMER: Information provided in this post is not intended to be used as legal or medical advice, nor disrespect the victims or families in any way.  We are providing this post for general information on everyday tragedies and presented in a manner to protect and honor the victims and their families.  Minor differences can change the outcome of cases, based on jurisdictional laws.  The information provided in this post should not be relied upon as legal or medical advice.  We suggest seeking assistance from legal or medical professionals for your personal circumstance, when necessary.