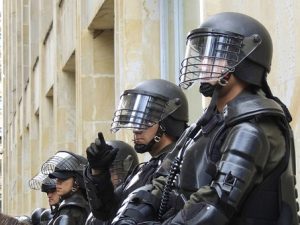 Violent, criminal actions can be hard for us to wrap our minds around.
A man who opened fire on police and barricaded himself in a home in Middleboro was found dead after a standoff that lasted for seven hours on Wednesday. Police say John Mann, 38, died from a self-inflicted gunshot wound.
It appears that no police were injured in this incident even though they were shot at. When emergency responders are on the job, they are putting themselves at risk. If someone else injures them because of their violent actions, they could seek to recover their rights. Every case is different, but they could seek to do so through a personal injury claim.