A motorcycle and car crashed into each other on April 22 in Hadley, causing serious injuries to the riders on the motorcycle.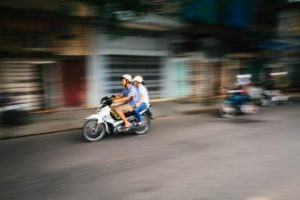 The riders were a man and a woman, residents of Ware. They were transported to Springfield's Baystate Medical Center in an ambulance. They were reported as being in critical condition, yet stable.
The crash involved a sedan and happened at about 4:30 p.m. on South Maple Street around the Mountain Farms Mall and Hampshire Mall. Hadley Police, Hadley Fire Department and Amherst Fire Department were all dispatched to the scene of the accident.