In the early morning hours yesterday, a 2008 BMW was completely totaled in a rollover accident.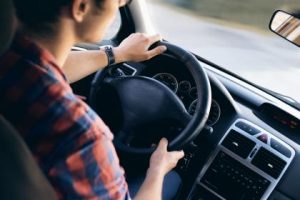 It occurred in Cohasset between north Main Street and Cedar, just after midnight.
The driver was a 36-year-old man from Scituate.
He claims that the vehicle malfunctioned.
He suffered injuries and was taken to South Shore Hospital.
Rollover Accident Lawsuit
Early morning car accidents where no other vehicle is involved can lead investigators and Massachusetts personal injury attorneys to suspect that either the driver was intoxicated or there was a defect in the road. Rollovers typically happen when a vehicle encounters a scenario that it is not manufactured to withstand. Therefore, a road defect or condition coupled with improper manufacturing can lead the injured driver to a possible personal injury lawsuit against the company and the state.
Modern vehicles continue to be manufactured with better safety equipment, including tires, steering and other features to prevent a rollover. This is something that a personal injury attorney can use – the past performance of a manufacturers vehicles – to determine if the present vehicle and victim may also suffer from defective engineering.
Typically rollover accidents occur with cars like the Ford Explorer or the Chevy Tahoe, sport utility vehicles. It is possible to survive a rollover accident, especially when wearing a seatbelt. Victims involved in a rollover accident should seek the help of a Massachusetts personal injury attorney to help them decide whether a case should be filed if a third-party is at fault.
If you have been injured in a rollover accident, call the Jeffrey Glassman Injury Lawyers at (617) 777-7777 to schedule a consultation and tell us your story.
Note for readers: Information provided in this post is gathered from secondary sources and not independently confirmed for accuracy. Please bring to our attention any inaccuracies that may be included so they may be corrected, or information removed as requested.
DISCLAIMER: Information provided in this post is not intended to be used as legal or medical advice, nor disrespect the victims or families in any way.  We are providing this post for general information on everyday tragedies and presented in a manner to protect and honor the victims and their families. Minor differences can change the outcome of cases, based on jurisdictional laws.  The information provided in this post should not be relied upon as legal or medical advice. We suggest seeking assistance from legal or medical professionals for your personal circumstance, when necessary.