In the middle of the night, of the early morning hours today, a man in Worcester was avoiding police and wound up hitting multiple cars and crashing into a building.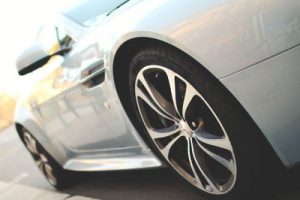 The man, Christopher Mason, is 31-years-old, and sped his vehicle through the streets of Chilmark and Steward and about 2:35 a.m. today. He is a resident of Worcester. He also attempted to flee after hitting the building.
In total, he ran into three vehicles stationed on Chilmark Street, while driving his pick up truck. At least one of the vehicles had an occupant, a 21-year-old female found screaming in her vehicle. She sustained back and neck injuries as a result of the impact. She was taken to a hospital to treat her injuries.
According to witness Tricia Cariglis-Bugbee, Mason suddenly accelerated speed on his pickup truck, speeding past her vehicle. She witnessed the truck jump over a median and swerve on the road. She reported the incident via 911 immediately.
Law enforcement came upon Mason on Shrewsbury Street where he was asked to stop. He ignored police commands and made his way to Casco Street. He fled onto Albany Street where he ultimately slammed into a building.
At some point, Mason also careened into a semi–trailor on Muskeego Street while avoiding officers. He drove through Shrewsbury Street, Waite Street and Wilson Street in the law enforcement pursuit. Officers on foot narrowly avoiding being struck by his pick up truck when it sped on to the sidewalk.
He was ultimately arrested when he finally came to a stop. It is unknown why he suddenly stopped. However, officers uncovered half a dozen bags of cocaine in the pick up truck after his arrest.
Mason will be facing charges of attempted murder, disturbing the pease, failure to stop for police, possession of cocaine and other traffic infractions.
Driver Under the Influence Personal Injury Lawsuit
A driver under the influence of narcotics, marijuana or alcohol will almost always face criminal charge depending on the level of intoxicating substances in their blood. The criminal justice systems can sometimes provide restitution to the victim of a drunk driver car accident. However, such restitution may be limited. A criminal case can be beneficial to a subsequent Massachusetts personal injury case because a conviction (whether by plea of verdict at trial) can by itself establish negligence on the driver's part.
Once negligence is establish a victim need only present proof of damages. Typical damages include medical costs, financial loss (such as the inability to work due to injuries) and over all pain and suffering. A knowledgeable Massachusetts personal injury attorney will stand by you to navigate the criminal justice field so that you maximize the chances of success in a personal injury claim. Call the attorney at the Jeffrey Glassman Injury Lawyers at (617) 777-7777 if you have been injured by a driver under the influence.
Note for readers: Information provided in this post is gathered from secondary sources and not independently confirmed for accuracy. Please bring to our attention any inaccuracies that may be included so they may be corrected, or information removed as requested.
DISCLAIMER: Information provided in this post is not intended to be used as legal or medical advice, nor disrespect the victims or families in any way.  We are providing this post for general information on everyday tragedies and presented in a manner to protect and honor the victims and their families. Minor differences can change the outcome of cases, based on jurisdictional laws.  The information provided in this post should not be relied upon as legal or medical advice. We suggest seeking assistance from legal or medical professionals for your personal circumstance, when necessary.