Thirty  year old Peter J. Rizzo was in Worcester Superior Court today facing charges of leaving an accident scene where there was property damage.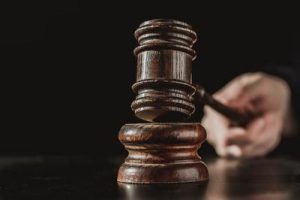 He was also charged with wrong way driving. The judge allowed him to complete the Brain at Risk Program, which must be completed within the year.
However, Mr. Rizzo must still pay restitution to the injured victim in the amount of $2,300 plus court fees.
Car Accident Brain Injury Lawsuits
Car accident will often lead to injuries that are catastrophic, like those to the head or brain. A traumatic brain injury will present as mild to severe side effects depending on the severity of the damage. Signs of brain injury can appear right away or take quite a bit of time to surface. Symptoms range from dizziness to the inability to function for weeks. Victims may also experiences headaches, difficulty concentrating, vision problems, weakness, problems sleeping and personality changes.
These symptoms, no matter how or when they present, should always be taken seriously. A check on the brain should always be done after a car accident. When a vehicle speeds up and slows down suddenly, the impacts can slam the brain against the walls of the skull causing injury.
Even if immediately after an accident, there appear to be no visible injuries a brain injury could still exist. If not identified right away it will lead to life-long problems for the victim in all areas of life. An untreated injury may even cause paralysis or permanent harm.
It is imperative, therefore, that you find an attorney for a Massachusetts brain injury lawsuit that understands the effects such an injury can cause. The Jeffrey Glassman Injury Lawyers is a firm that has dealt with numerous claims, and handled them successfully for their clients. If you have a car accident brain injury case, you should contact them at (617) 777-7777.
Note for readers: Information provided in this post is gathered from secondary sources and not independently confirmed for accuracy. Please bring to our attention any inaccuracies that may be included so they may be corrected, or information removed as requested.
DISCLAIMER: Information provided in this post is not intended to be used as legal or medical advice, nor disrespect the victims or families in any way.  We are providing this post for general information on everyday tragedies and presented in a manner to protect and honor the victims and their families.  Minor differences can change the outcome of cases, based on jurisdictional laws.  The information provided in this post should not be relied upon as legal or medical advice.  We suggest seeking assistance from legal or medical professionals for your personal circumstance, when necessary.