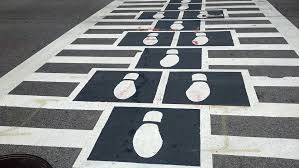 Hit and run accidents are some of the worst types of accidents that we encounter as personal injury attorneys.  Unfortunately, there is news coming out of Worcester, Massachusetts that a hit and run took place around 2:00 am on July 18th.  That is when Worcester Police responded to an injury accident call in the 200 block of Providence Street.  When officers arrived on scene, they discovered that an accident involving two vehicles.  One of the vehicles, however, had left the scene prior to police arrival.  The remaining participants in the crash remained on scene.  Officers noted that injuries were sustained in the crash and medical treatment was given.
The Worcester Police Department has released few other details about the hit and run at this time as their investigation into the accident continues.  In the meantime, our thoughts are with the injured and we certainly hope that police are able to locate the responsible driver as soon as possible so that all involved are required to answer for their actions.
Accidents Involving Hit and Run
Car accidents are a negative event even under the best of circumstances.  A hit and run accident poses many special problems that a typical accident does not.  Sometimes the other driver is never located and therefore they are not forced to be responsible for the damage that they have caused.
So what do you do in case of  a hit and run?   First, you need to speak with a personal injury attorney.  If the other driver cannot be located, your attorney may still be able to help you recover for your injuries and out of pocket expenses.  There are many options available to you, including making a claim against your own insurance policy or filing a civil suit.
At the Law Offices of Jeffrey S. Glassman, we are experienced and aggressive Boston personal injury attorneys.  We have assisted hit and run victims in recovering compensation for their injuries on numerous occasions.  A  hit and run accident does not have to leave you feeling helpless and victimized.
If you would like to speak with someone about your Massachusetts personal injury claim today, please give us a call at 617-367-2900.  The call is free and we would love to hear from you.  We are always open to take your call.
Note for readers: Information provided in this post is gathered from secondary sources and not independently confirmed for accuracy. Please bring to our attention any inaccuracies that may be included so they may be corrected, or information removed as requested.
DISCLAIMER: Information provided in this post is not intended to be used as legal or medical advice, nor disrespect the victims or families in any way.  We are providing this post for general information on everyday tragedies and presented in a manner to protect and honor the victims and their families. Minor differences can change the outcome of cases, based on jurisdictional laws.  The information provided in this post should not be relied upon as legal or medical advice. We suggest seeking assistance from legal or medical professionals for your personal circumstance, when necessary