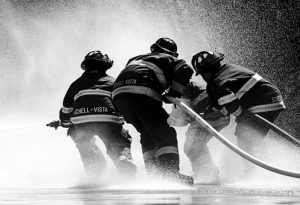 On May 2, the identity of a woman killed in a fire in Oran was released. The fire happened on Monday.
The woman who died was Jane Peterson, 79-years-old.
On Monday night, firefighting crews were called to a mobile home at 38 Glenwood Avenue after a neighbor reported the fire.
According to authorities, the woman was trapped inside with two of her dogs.
Firefighters were able to put out the fire quickly, and a rescue attempt was made. Sadly, the woman and her dogs passed away in the blaze.
The fire was said to be caused by improper disposal of smoking materials.
Have you lost a loved one in a fire or another type of accident? Was the accident caused by the negligent actions of another person or entity? If so, we want to be there for you. We want to help you recover compensation by helping you with your wrongful death claim. At the Law Offices of Jeffrey S. Glassman, we are here for you.