Today the Plymouth County District Attorney's Office has released more information on the woman who died several hours after the Thursday morning Brockton Gas Depot car crash.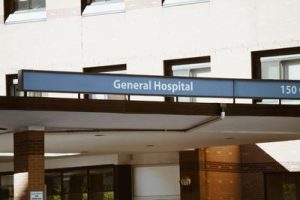 She has been identified as Terri Degennaro, a 54-year-old resident of Brockton. After the accident she declined medical treatment at the scene, and declined transport to a hospital. She was assessed at the scene by first responders, however later in the day she did arrive at Signature Healthcare Brockton Hospital seeking help with injuries. She was ultimately transported to Boston's Beth Israel Deaconess Medical Center. She ultimately died there.
On the Thursday morning Degennaro was driving east on Perkins Street at almost 10:30 a.m., and it was at that time that the black GMC Yukon crashed into her vehicle. The accident occurred at the intersection on Main Street. The Yukon continued to barrel down the road, into the Gas Depot and onto another vehicle, before coming to rest.