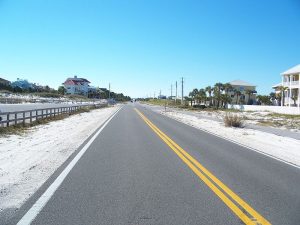 An early morning crash in Cape Cod sent two people to the hospital early Tuesday morning.   The crash occurred in the coastal village of Marstons Mills at Route 28 and Staysail Circle just after 6:30 am.  The Barnstable Police and Fire Departments were called to the crash scene at that time, according to Barnstable Police Sergeant Eugene Desruisseaux.
When police arrived on scene they discovered two people suffering from injuries inflicted in the accident.  According to firefighters on scene, one of the injured victims was sent to Cape Cod Hospital while the other victim was admitted to South Shore Hospital.  The second crash victim suffered injuries severe enough that they had to be admitted to a trauma center at South Shore.
This wreck remains under police investigation.  No details were offered regarding the cause of the crash or the identities of the victims.  The current condition of the injured individuals is not known at this time.