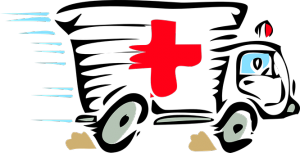 The Boston Police Department received a call about a motor vehicle injury accident on June 13. Initial reports indicated that the accident involved two cars. The accident was reported to police around 5:50 in the evening and dispatchers proceeded to send fire and police crews to the area quickly afterward.
The accident occurred at 945 Canterbury Street. Officer Ernest Desroches was one of the first police officers to arrive, and he assessed the situation and secured the scene until the arrival of further support.
Other first responders arrived on the scene quickly, and EMTs administered emergency medical care to the one individual who had sustained injuries. There were no fatalities reported, but the extent of the injuries is still being determined. The scene was cleared after the victim was cared for and removed from the wreck. As of posting, their name had not been released.