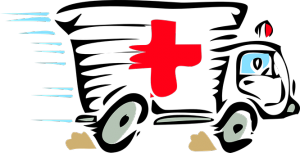 The Boston Police Department received a call about a motor vehicle injury accident on June 13. Initial reports indicated that the accident involved two cars. The accident was reported to police around 5:50 in the evening and dispatchers proceeded to send fire and police crews to the area quickly afterward.
The accident occurred at 945 Canterbury Street. Officer Ernest Desroches was one of the first police officers to arrive, and he assessed the situation and secured the scene until the arrival of further support.
Other first responders arrived on the scene quickly, and EMTs administered emergency medical care to the one individual who had sustained injuries. There were no fatalities reported, but the extent of the injuries is still being determined. The scene was cleared after the victim was cared for and removed from the wreck. As of posting, their name had not been released. 
Injuries and Vehicle Accidents
Vehicle accidents can happen quite suddenly, and the impacts of some of these accidents can be dangerous and harrowing. By remaining aware at all times and following the traffic laws in the area, drivers can help keep roads safe for themselves as well as others. Negligent driving can lead to accidents and leave victims facing devastating injuries that change their lives in negative ways. We can all work together to make roads safer.
Luckily, there were no fatalities caused because of this accident, but some car accidents are deadly. Negligent driving or reckless driving can lead to extreme accidents that cause injuries to one or more people. We strongly urge all drivers to remain attentive when they are on roads. The negligent actions that some drivers participate in end up harming other people. Victims who are injured have a right to seek compensation and help with their injuries.
We know how severe some car accidents can be as we regularly help victims and their families who are suffering after similar incidents. We are concerned members of this community, too, and we want our roads to be safe. At the Jeffrey Glassman Injury Lawyers, we know that accidents can sometimes happen to even the most attentive driver, so we are dedicated to victims and helping them receive the aid they need to return to their lives.
Note for readers: Information provided in this post is gathered from secondary sources and not independently confirmed for accuracy. Please bring to our attention any inaccuracies that may be included so they may be corrected, or information removed as requested.

DISCLAIMER: Information provided in this post is not intended to be used as legal or medical advice, nor disrespect the victims or families in any way.  We are providing this post for general information on everyday tragedies and presented in a manner to protect and honor the victims and their families. Minor differences can change the outcome of cases, based on jurisdictional laws.  The information provided in this post should not be relied upon as legal or medical advice. We suggest seeking assistance from legal or medical professionals for your personal circumstance, when necessary.