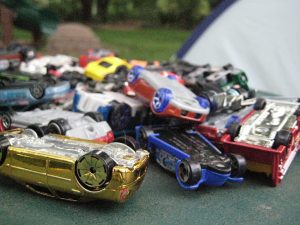 A wreck on Highway 128 southbound in Lynnfield, Massachusetts caused a host of problems on Tuesday afternoon.  Just after 3:00 pm, authorities with the Lynnfield Police Department received word of a collision near exit 42, just past Walnut Street.  This area is a divided highway with three travel lanes on both sides of a median.
Police report that this was a collision involving three vehicles.  Two of the vehicles were pushed next to each other in perpendicular fashion while the third vehicle was disabled in the middle lane of the roadway.  EMS personnel were on scene of the accident tending to injured victims.  At least one of the victims was transported to a hospital with injuries.
The crash caused severe traffic issues for motorists on this stretch of road.  Of the three lanes, only the far right hand lane was available for car to pass through as the other two lanes were blocked by the collision.  Police did their best to route traffic into the one available lane.  However, as expected, there were major delays around the crash at this time.   Motorists experienced residual delays as traffic slowly resumed its regular flow after the accident scene was cleared.