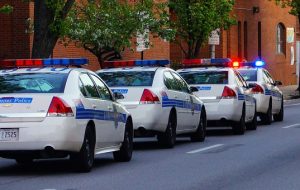 Car accidents can happen at any time and cause injuries.
Two East Bridgewater police officers were involved in a multi-vehicle crash at around 8 at night on Saturday. This happened after they were leaving the scene of a deadly crash. Two cruisers and a pickup truck were involved in this accident.
An investigation is ongoing. One of the officers had to be taken to a local hospital.