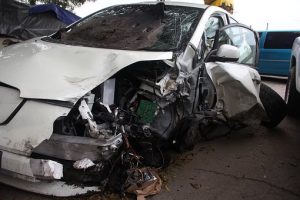 This is an update on a story we posted on earlier today. We always want to keep you updated and bring you the most up-to-date if not on the stories we report on.
A Melrose man was injured after his car crashed through a guardrail and flew into a home in Saugus. This happened on Friday afternoon. According to police, the driver had a medical issue before the crash. He has not been identified but is said to be around 40-years-old.
The man lost control while driving on Walnut Street. He suffered injuries that were not life-threatening and was removed from his vehicle by the Jaws of Life.
The crash is still being investigated by authorities.
If you've been severely injured in a car accident and wish to recover compensation and assistance, we can help you. We are here to help you with the legal matters related to a personal injury claim. Contact us today for help.