Information from the National Highway Traffic Safety Administration reports that some of the most dangerous months of the year to be driving are July and August.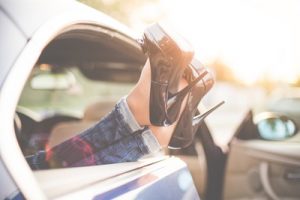 As summer approaches, it is important to learn about what makes summer driving so dangerous.
Some cities in Massachusetts will report an increase in drivers during the summer months because of tourists.
More people on the road means more car accident deaths and injuries during the summer.
The roadway risks below are common throughout the summer.
Dangerous driving occurs most often when speed is involved. dangerous driving also means distracted driving. Tourists on the road do not know the roads and may drive more slowly and unintentionally recklessly. This will often cause rear-end collisions, and dangerous lane changes. In the summer, it is imperative to be alerted to slow driving cars, because they might take sudden U-turns or stops.
Construction and road repairs are on the rise during the summer. This makes sense because there is the most daylight for the work and the weather is usually best for this kind of work. But, construction on roadways can be dangerous when the workers fail to establish signage to alert motorist that they are approaching construction. Being on the look out for road construction will help you limit the risk of a collision.
Teens on the road are also on the rise during the summer months since school is out for the session. The teens are most likely to be on the road during the daytime but especially late into the night. Teen drivers are dangerous because they are risk takers and inexperienced.
If you or a loved one are injured in a vehicle accident in Massachusetts call the Law Offices of Jeffrey S. Glassman, anytime at (617) 777-7777 and tell us your story.
Note for readers: Information provided in this post is gathered from secondary sources and not independently confirmed for accuracy. Please bring to our attention any inaccuracies that may be included so they may be corrected, or information removed as requested.
DISCLAIMER: Information provided in this post is not intended to be used as legal or medical advice, nor disrespect the victims or families in any way.  We are providing this post for general information on everyday tragedies and presented in a manner to protect and honor the victims and their families.  Minor differences can change the outcome of cases, based on jurisdictional laws.  The information provided in this post should not be relied upon as legal or medical advice.  We suggest seeking assistance from legal or medical professionals for your personal circumstance, when necessary.