A woman in Nevada is seeking recovery for brain injury she suffered in July 2013 after a slip-and-fall at a home improvement store while she was shopping for palm trees for her garden. She alleges the outdoor area was covered with water, and presented an unreasonable risk of injury to business invitees on the property.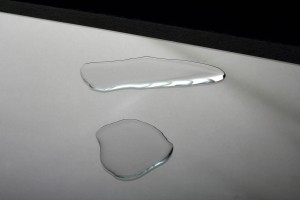 Defendant store, meanwhile, contends plaintiff was contributorily negligent and that she actually fell on top of a four-foot orange "caution" cone that was placed near the accumulated water to warn customers of the risk. Plaintiff has countered this was not sufficient as there was no "Wet Floor" sign and defendant knew this was not enough to warn customers, considering there had been 33 similar falls at other stores across the country – including two previous slip-and-fall accidents at this very same location.
The 38-year-old mother of three said as a result of her slip-and-fall, she suffered a fractured skull and brain injury that resulted in a permanent loss of smell and taste.
Although this accident occurred in the sweltering 113-degree desert of Las Vegas, most slip-and-fall accidents in Massachusetts often center on an accumulation of snow and ice. A decision in 2010 reversed 100 years of case law in the Commonwealth, allowing injured persons to collect damages regardless of whether the accumulations of ice or snow are natural or unnatural. (Previously, only those who slipped and fell on unnatural accumulations could pursue compensation, which was problematic because the law was often applied arbitrarily.) The main thrust of the court's ruling in that claim was that regardless of how the ice and snow got there, property owners and property managers have a duty to keep the site safe for lawful guests.
And this is what is expected of property owners who may be dealing with constantly wet surfaces.
In this case, Hendrickson v. Lowe's Companies Inc., the defendant argued that because it was so incredibly hot, it had not choice but to constantly water the plants in the outdoor garden sales area. Patrons, it said, should have expected water on the concrete floor in such a scenario.
But the outcome of the case may depend on more than that. The question posed to jurors will likely involve whether the injury was foreseeable by defendant, whether it was obvious to the plaintiff and whether the store took enough reasonable precautions to warn guests and address the potential hazard.
Although this is an out-of-state case, it's relevant to us here in Massachusetts because there are a number of businesses that involve regular service or use of liquids. The store argues such an incident was a one-in-a-million kind of incident.
But when a company can point to dozens of other similar instances of serious injury occurring on the same location at every site – and three times at this exact location alone – it becomes harder to make the argument that it was doing enough to help people avoid an unreasonably dangerous risk.
The case is being broadcast on the web by CVN. 
Plaintiff seeking both compensatory and punitive damages. 
If you have suffered personal injury in Massachusetts, call Jeffrey Glassman Injury Lawyers for a free and confidential appointment — (617) 777-7777.
Additional Resources:
Lowe's Faces Possible Punitive Damages at Brain Injury Slip and Fall Trial, April 1, 2016, By David Siegel, CVN
More Blog Entries:
Snaras v. Richard Lundgren, Inc.: Wrongful Death in Massachusetts, April 7, 2016, Boston Personal Injury Lawyer Blog