Shortly after midnight today, Bourne Barracks officers with the State Police were dispatched to a car accident on Route 195 East in Mattapoisett to discover that the driver died in the accident.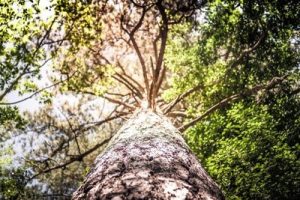 The driver of the 2013 Toyota Camry was a nearly 40-year-old female resident of Bourne. Law enforcement officers have pieced together that she veered to the left toward the median and ran into a tree. There were no other passengers in the vehicle. Officials have not yet released her identity.
What caused the woman to veer off and crash is still unknown. The State Police Collision Analysis and Reconstruction Section, Crime Scene Services Section, Plymouth County District Attorney's Office investigators, and the Office of the Chief Medical Examiner will be looking further into the cause.
Fixed-Object Collisions
Car accidents typically are between vehicles, with a pedestrian or with a "fixed-object". Nearly half of all fixed-object collisions are with a tree, and nearly a quarter of those result in death. Nearly thirty percent of fixed-object accidents which are fatalities are men aged less than 30. A fixed-object collision is also almost always a single-vehicle accident.
In nearly twenty percent of such fatal collisions, the occupants are ejected from the vehicle. The occupants are ejected either because they were not wearing a seat belt or the seat belt failed. This is important to remember in fixed-object collisions – that the injury or fatality may not necessarily be the driver's fault. There are numerous pieces of equipment on which a vehicle relies to operate, and any own of those could be defective, such as braking mechanism, which would be the culprit of the accident. In this scenario, the injured party or his or her family may be able to file a personal injury or wrongful death lawsuit against the company that made the equipment, or the company that set up the equipment in the car.
If your loved one was killed in a fixed-object collision and you believe a third-party is responsible, call the attorneys at the Jeffrey Glassman Injury Lawyers to being your consultation today. They are available 24/7 at (617) 777-7777.
Note for readers: Information provided in this post is gathered from secondary sources and not independently confirmed for accuracy. Please bring to our attention any inaccuracies that may be included so they may be corrected, or information removed as requested.
DISCLAIMER: Information provided in this post is not intended to be used as legal or medical advice, nor disrespect the victims or families in any way.  We are providing this post for general information on everyday tragedies and presented in a manner to protect and honor the victims and their families.  Minor differences can change the outcome of cases, based on jurisdictional laws.  The information provided in this post should not be relied upon as legal or medical advice.  We suggest seeking assistance from legal or medical professionals for your personal circumstance, when necessary.