Lynn Police logs released today indicate that a pair of car accidents occurred on Monday.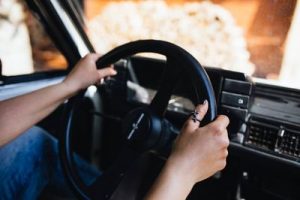 The first collision was reported at 180 Commercial Street at nearly 2:00 p.m., and the second at almost 4 p.m. on Stanwood Street.
There is no word on whether injuries were sustained.
Common Causes of Car Accidents
Car accidents are all too common today. From minor fender benders to fatalities. Because there are so many cars on the road, we are all susceptible to a car accident and resulting injuries. It is important, therefore to understand the common causes of car accidents in this country.
Lack of focus while driving, or distracted driving, ranks top on the list of causes of car accidents for the past several years. And the cause is growing. It is important to pay attention at all times to the operation of a motor vehicle. This includes avoiding anything that will divert your attention from the road from a cell phone to playing with the radio.
Traveling at high rates of speed is another top reason for car accidents. Just because a vehicle can travel quickly does not mean that it should. Speeding prevents you from being able to make thoughtful and safe decisions while driving.
Impaired driving is another top cause for car accidents. Drivers can be impaired due to alcohol, illegal drugs, and even prescription drugs. Impaired driver car accidents are more likely to lead to fatalities. Anytime you plan on getting behind the wheel, make sure that you have nor ingested anything that will put your safety, and those of others at risk.
If you have been injured in a car accident where the driver exhibited one of the behaviors above, please call the Jeffrey Glassman Injury Lawyers for a consultation. You can reach us at (617) 777-7777.
Note for readers: Information provided in this post is gathered from secondary sources and not independently confirmed for accuracy. Please bring to our attention any inaccuracies that may be included so they may be corrected, or information removed as requested.
DISCLAIMER: Information provided in this post is not intended to be used as legal or medical advice, nor disrespect the victims or families in any way.  We are providing this post for general information on everyday tragedies and presented in a manner to protect and honor the victims and their families.  Minor differences can change the outcome of cases, based on jurisdictional laws.  The information provided in this post should not be relied upon as legal or medical advice.  We suggest seeking assistance from legal or medical professionals for your personal circumstance, when necessary.