Wednesday's Revere police logs were released and showed no less than six car accidents on Monday.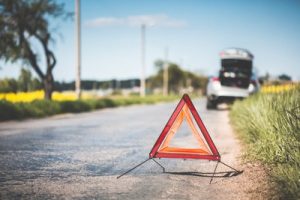 There was a report of a car accident on Brown Circle at 2:15 p.m. Monday.
The Target on Furlong Drive saw a car collision at 2:40 p.m. Monday.
There was a vehicle accident on Squire Road at 3:15 p.m. Monday
Ray's Sunoco Service on Broadway reported another car accident at 3:38 p.m. Monday
The evening saw two car accidents, one at Bianco Inc. at 6:48 p.m., and one on Malden Street at 9:53 p.m..
Reporting a Car Accident to the Police
After experiencing a car accident, many drivers will call local law enforcement regardless of the amount of damages or injuries. A police report is simply a third party creating a log of the incident. It will include witness statements, and the officer's observations and opinion about the accident. The officer may also include the road and weather conditions in the report.
Do not mistake this report as a piece of evidence, because it is generally not admissible in court. However, it is still a good thing to have because it is an account by a neutral third person. It essentially makes a record for all parties involved that can be trusted. The police report is not required for a Massachusetts personal injury case, but can certainly be helpful to your attorney in assessing your case.
If you have been involved in an accident, and you suffered injuries caused by a third party, the attorneys at the Jeffrey Glassman Injury Lawyers would like to hear from you. Call us today at (617) 777-7777 and we will review your police report with you, and assess your case.
Note for readers: Information provided in this post is gathered from secondary sources and not independently confirmed for accuracy. Please bring to our attention any inaccuracies that may be included so they may be corrected, or information removed as requested.
DISCLAIMER: Information provided in this post is not intended to be used as legal or medical advice, nor disrespect the victims or families in any way.  We are providing this post for general information on everyday tragedies and presented in a manner to protect and honor the victims and their families.  Minor differences can change the outcome of cases, based on jurisdictional laws.  The information provided in this post should not be relied upon as legal or medical advice.  We suggest seeking assistance from legal or medical professionals for your personal circumstance, when necessary.