A Massachusetts bus accident sent seven Massachusetts Bay Transportation Authority bus passengers to area hospitals recently. The bus accident happened on Route 28 when a motorist reportedly made a sharp left turn in front of the MBTA bus and forced the bus driver to slam on the brakes to avoid a major collision, according to The Milford Daily News.
The driver of the SUV that cut off the bus, a 72-year-old Milton resident, was taken to Beth Israel Hospital in Boston and reportedly suffered a neck injury. The elderly driver will be cited for failing to yield when turning, says T spokesman Joe Pesaturo.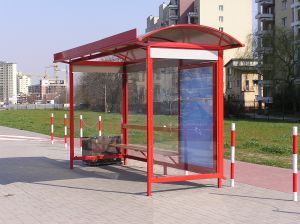 We know that Massachusetts residents and visitors rely on this form of public transportation on a daily basis. We expect these buses to get us to and from our destinations safely.
Our Boston personal injury attorneys understand that these travelers also trust that the operator of these buses, trains and subways have completed proper training and possess safe, alert and cautious driving habits. Unfortunately, this is not always the case. According to the MBTA website, its drivers are typically involved in nearly 2,500 accidents every year. About 500 of these accidents are considered to be preventable. The MBTA buses take about 4.5 million bus trips every year. MBTA buses have been involved in 11 fatalities since 2000.
The injured bus passengers were from Randolph:
-Marie Dory, 60
-Felicia Florence, 45
-Connie Harding, 55
-Linda Whittaker, 48
-Evelyn Morales, 37
-Kennie Boulin, 21
-Jean Nelson, 39
The bus driver reports that the bus was heading north on Randolph Avenue when the SUV tried to turn left onto Chickatawbut Road in front of the bus. The driver says that the bus and the SUV still made some contact after she braked.
Luckily, about 350 buses of the MBTA fleet of more than 1,000 come equipped with eight cameras a piece. These bus cameras provide views of inside the bus, in front of the bus and on either side of the bus. Some MBTA subway cars and stations also have video cameras. These cameras can help implicate some people and vindicate others in the event of an accident.
According to the Federal Railroad Administration Office of Safety Analysis, nearly 40 MBTA accidents have been reported to have occurred from January to March of this year. During the first three months of 2011, there were 2 reported fatalities involving an MBTA accident or incident. In 2009, there were 221 fatal bus crashes reported across the United States. The same year in Massachusetts, there was one single bus accident that resulted in a fatality.
We rely on the operators of these buses every day to travel our roadways safely. With the proper training, cautious driving techniques and safe driving habits, we can all hope to enjoy public transportation without injury.

If you have been injured in a Boston bus, subway, train or taxi cab accident, contact Massachusetts Injury Attorney Jeffrey S. Glassman for a free and confidential appointment to discuss your rights. Call 877-617-5333.
More Blog Entries:
Driver pleads guilty, admits to texting, in Boston MBTA Subway accident that injured more than 60, Boston Personal Injury Attorney Blog, January 1, 2011
MBTA accidents can involve premise liability, negligent security, Boston Personal Injury Attorney Blog, September 7, 2010
"Legitimate" hand-held radios still increase risk of MBTA bus and subway accidents in Boston, Boston Personal Injury Attorney Blog, August 27, 2010