Ever year, consumers are exposed to a number of household items that, because of manufacturing defects, can cause serious injury. To help keep residents safe, the U.S. Consumer Product Safety Commission (CPSC) has been working to ensure the safety of consumer products to reduce the risk of death and personal injury in Massachusetts and elsewhere throughout the United States for more than 30 years now.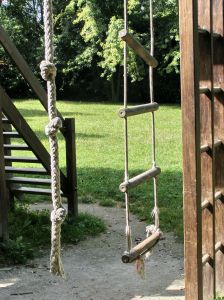 The CPSC helps to protect consumers against possible fire, electrical, chemical, or mechanical hazards or can injure children. Our Boston personal injury attorneys realize that many consumers in Massachusetts may have some of these products in their homes. We would like to give you an update on which products have been recalled by the CPSC to help ensure your safety.
–Hamilton Beach Recalls Toasters: More than 300,000 Hamilton Beach classic chrome 2-slice toasters have been recalled because of a fire hazard if the toaster is placed near flammable items. The company has already received nearly 20 reports of toasters that did not pop-up as intended. A number of these incidents reported minor damage to kitchen cabinets. These toasters were sold at mass merchandisers and department, grocery and home center stores nationwide and various online retailers from February 2008 through June 2011.
–Adventure Playsets Swing Sets: The wood in the posts of the fort sections on the swing sets of these playsets can weaken caused by weathering and rotting. The rotted posts create a potential fall hazard. The company has received more than 500 consumer complaints that reported concern over the weakened wood. The playsets were sold at Academy Sports, Toys-R-Us, Walmart, Mills and Menards from 2005 to 2007.
–Mizuno USA Inc. Baseball and Softball Gloves: An estimated 131,000 gloves have been recalled after molds were discovered that could cause respiratory or other infections in individuals with chronic health problems. These gloves were sold at Walmart and Target stores nationwide from April 2010 through May 2011.
–Dollar Tree Glass Votive Candle Holders: Dollar Tree Stores Inc., of Chesapeake, Va. is recalling roughly 117,000 glass votive candle holders because of possible fire and laceration hazards. The glass votive candle holders can shatter while in use. This danger poses a fire and laceration hazard to consumers. The candle holders were sold at Dollar Tree, Dollar Bill$, Deal$ and Dollar Tree Deal$ stores nationwide from December 2010 through April 2011.
–Mini Stars Building Sets Recalled: The company has received roughly 18,000 of these building sets because the plastic knobs can break from the center of the stars and can posing a choking hazard to children. These sets were sold at small retail stores nationwide, online at Toys R Us.com, Amazon.com and CSN on walmart.com from January 2007 through December 2009.
–Chanel Recalls Silk Scarves and Garments: Chanel is recalling about 120 scarves and 34 garments, including dresses, skirts and blouses. These garments do not meet the federal flammability standard for wearing apparel and they pose a fire hazard to consumers. The items were sold at Chanel Boutiques, Neiman Marcus and Maxfield stores in March and April 2010.
In addition to visiting to CPSC website, you can all call the agency's toll-free hotline, 1-800-638-2772, for more recall information. To report product complaints or injuries, you can call their toll-free number between 8:30 a.m. and 5:00 p.m. Eastern time Monday through Friday, except holidays.
Please check this information periodically to make sure that none on your household items are presenting any dangers to you or your family. You're also urged to report any products that have presented any dangers of defects in your household.

If you have been injured in an accident in the Boston area, contact Massachusetts Personal Injury Attorney Jeffrey S. Glassman for a free and confidential appointment to discuss your rights. Call (617) 777-7777.
More Blog Entries:
Chrysler Recalls 11,000 Vehicles – Faulty Parts May Lead to Boston Car Accident Injuries, Boston Personal Injury Attorney Blog, June 20, 2011
Defective vehicles can increase risk of Boston car accidents, Boston Personal Injury Attorney Blog, December 27, 2010
Massachusetts personal injury claim may result from ill-fitting booster seats, Boston Personal Injury Attorney Blog, September 12, 2010