A 68-year-old man was walking at the corner of Water and Edgell last Saturday night when he was hit by two motor vehicles, according to the Framingham Patch. The vehicle that hit the pedestrian pulled over to the side of the road after the collision. As the vehicle pulled over, a second vehicle struck the pedestrian that was lying in the road. The Massachusetts pedestrian accident happened at about 9:00 p.m.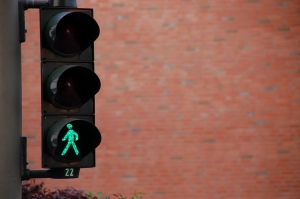 The pedestrian was pronounced dead at the scene, according to Framingham Police Lt. Ron Brandolini. The accident is currently being investigated by the Massachusetts State Police Accident Reconstruction unit.
Our Boston personal injury attorneys understand the dangers pedestrians face, especially when walking near busy roadways. These dangers only increase as the sun falls and visibility is reduced. Motorists are asked to keep an eye out for pedestrians on our roadways, regardless of what time of day it may be.
Framingham Police do not know if they'll cite either driver.
According to the Federal Analysis Reporting System (FARS), more than 4,000 pedestrians were killed in the United States in 2009 alone. Pedestrian accidents accounted for more than 10 percent of all traffic fatalities for the entire year. Pedestrian accidents accounted for nearly 5 percent of all traffic-accident related injuries in 2009. More than 90 percent of all pedestrian deaths happened in single-vehicle accidents.
More than 75 percent of pedestrian deaths occurred at non-intersection areas in 2009. Pedestrians are most likely to be hit by a motor vehicle during normal weather conditions in comparison to snowy, rainy or foggy weather conditions. Nearly 40 percent of these fatal accidents occurred between 3:00 p.m. and 7:00 p.m. in the evening. Half of them happened on either a Friday, Saturday or a Sunday.
Nearly 20 percent of these pedestrians who were killed on our roadways were 65 and older. Children between the ages of 5 and 9 also made up nearly 20 percent of these fatality rates. In 2009, nearly 70 percent of pedestrians that were killed on our roadways were males.
In 2009, Massachusetts witnessed nearly 50 pedestrian fatalities.

The Centers for Disease Control and Prevention offers these tips to pedestrians to stay safe near our busy roadways:

Be sure to always cross the street at a designated cross walk.
Be careful at intersections. While drivers are supposed to give pedestrians the right-of-way, they may not always so do. Be on the lookout for oncoming cars.
Make sure you wear light colored, reflective clothing or carry a flashlight to increase your visibility.
Try to stay on a sidewalk. If you must walk on the street, make sure you walk facing traffic.

If you or a loved one has been injured in a pedestrian-car in the Boston area, contact Massachusetts Personal Injury Lawyer Attorney Jeffrey S. Glassman for a free and confidential appointment to discuss your rights. Call (617) 777-7777.
Additional Resources:
Pedestrian Was Hit by 2 Vehicles Saturday Night, by Susan Petroni, Farmingham Patch
More Blog Entries:
New Report Ranks Fatal Massachusetts Pedestrian Accidents, Boston Personal Injury Attorney Blog, May 26, 2011
Motorists Have New Threats for Boston Car Accidents — Texting Pedestrians, Boston Personal Injury Attorney Blog, May 20, 2011
New Technology Aims to Decrease the Risk of Pedestrian Accidents in Boston and Elsewhere, Boston Personal Injury Attorney Blog, May 1, 2011