Posted on April 30, 2018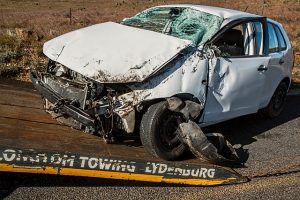 Three people sustained serious injuries in a crash that took place on Oxford Avenue in Dudley. The two-car accident happened around 8 p.m. and happened when the driver of a Suburban crossed over the centerline and drove into a Ford Taurus.
The driver of the Suburban was identified as 29-year-old Robert Landry, who suffered serious injuries that were not life-threatening. The driver of the Taurus was 21-year-old Timothy Ouimette with his passenger, 22-year-old Melissa Dailing. All three people were taken by ambulance to a local medical center.
The accident is still being thoroughly investigated.
Multi-vehicle accidents happen all the time in Massachusetts due to the negligence of certain parties. This is because many people fail to obey the rules of the road every single day or drive distracted.
We understand how catastrophic these accidents can be and want to stand by your side. At the Law Offices of Jeffrey S. Glassman, we want to help you gain the compensation you deserve in your time of need. Call us at 617-367-2900 for help with your case.