Posted on April 30, 2018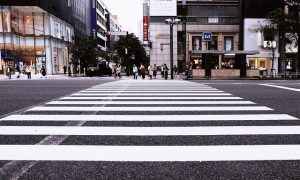 An unlicensed 17-year-old boy was high when he ran over a 64-year-old Medford woman who was walking at the time. The 17-year-old was driving an SUV at the time of the accident. The Medford woman lost her life.
After he struck and killed the 64-year-old woman, he also seriously injured a couple and killed the dog that they were taking for a walk at the time. The teen has been identified but his name has not been released because of his age.
The teen now faces charges of driving under the influence, causing serious bodily injury, leaving the scene of an accident, and more. The woman who was killed was identified as Judith Moses.
The man and woman have been hospitalized due to their injuries.
Pedestrian accidents are very serious types of accidents that can cause severe injuries and death. This is due to the fact that pedestrians have fewer protections than those in motor vehicles. There is a greater chance of catastrophic injuries, and unfortunately, many of these accidents also end in hit-and-runs.
Let us help you if you have been injured at the hands of a negligent driver or a loved one has lost their lives in a pedestrian accident. We want to assist you in every way possible during this time. At the Law Offices of Jeffrey S. Glassman, we can help you from start to finish when it comes to your claim. Call us at 617-367-2900.