On Friday, April 13, 2018, the Massachusetts State Police finally made contact with a man suspected of being the hit-and-run driver that killed Mary Ann Fiandaca, a Revere resident.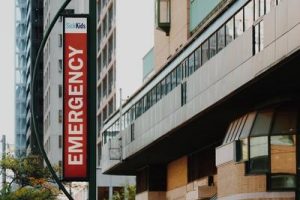 The incident took place on Monday evening on Revere Beach Parkway. An elderly man ran into Ms. Fiandaca and then sped away. She was transported to Massachusetts General Hospital where she succumbed to her injuries. She was 44.
Now that the state police have been able to make contact with him, the investigation is in full swing to determine why he ran into Ms. Fiandaca with such force.
Wrongful Death Lawsuit
A deadly hit-and-run can lead to a wrongful death lawsuit against the driver. A hit-and-run driver usually flees the scene because they are under the influence, or there is some other criminal activity going on – such as a warrant out for their arrest. If that is the case, it raises the severity of the crime which increases the liability against the driver. If the driver is elderly, as in the case of the man who killed Ms. Fiandaca, a Massachusetts personal injury attorney will investigate the level of negligence involved such as whether the driver knew the dangers of driving in the dark at his age. Sometimes, an elderly driver will leave the scene of the accident fearing repercussions for driving on a suspended license. Once a driver gets to a certain age the DMV may no longer allow him or her to drive. Yet, elderly drivers insist on driving anyway and in such cases face liability should they cause an accident and leave the scene.
If you have a family member who was the victim of a fatal car accident please contact the Jeffrey Glassman Injury Lawyers to get justice for yourself and your family. We want to hear your story today at (617) 777-7777.
Note for readers: Information provided in this post is gathered from secondary sources and not independently confirmed for accuracy. Please bring to our attention any inaccuracies that may be included so they may be corrected, or information removed as requested.
DISCLAIMER: Information provided in this post is not intended to be used as legal or medical advice, nor disrespect the victims or families in any way.  We are providing this post for general information on everyday tragedies and presented in a manner to protect and honor the victims and their families.  Minor differences can change the outcome of cases, based on jurisdictional laws.  The information provided in this post should not be relied upon as legal or medical advice.  We suggest seeking assistance from legal or medical professionals for your personal circumstance, when necessary.