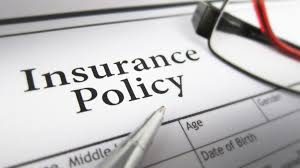 In nearly every personal injury case, the amount of available insurance coverage is one of the initial and most important questions that must be answered.   Several issues may arise in the context of determining the availability of coverage for a particular accident.
Coverage Minimum Limits
In Massachusetts, a person is required to carry automobile insurance and it is illegal not to do so.  Any insurance policy issued in our state has minimum coverage limits.  In Massachusetts, every driver is required to carry coverage with at least $20,000.00 per injured person and $40,000.00 per accident.  Additionally, you are required to have uninsured motorist protection in the same amounts.
Many people are confused about what exactly these coverage limits mean, especially in cases where multiple people are injured.  A few scenarios can help explain.  Assume for each scenario that the minimum $20,000.00 per person and $40,000.00 per accident coverage is in place.
Supposed there is a two car accident in which one person is injured and has damages of $20,000.00.  That person will be able to recover $20,000.00 under the insurance policy.  Now suppose that the person's damages are not $20,000.00 but are actually $25,000.00.  She is still limited to the per person policy amount of $20,000.00.
Now, assume that three people are injured in a crash.  The total damages among the three people total $60,000.00 and each has $20,000.00 in damages.  The same policy provides a $20,000.00 per person limit.  However, each person will not recover $20,000.00 because of the total coverage limits of $40,000.00 per accident.  The three injured victims must then share in a limited pool of money.  The money can be distributed evenly or unevenly among the three, however, the total amount the insurance company will pay cannot exceed $40,000.00 in this scenario.
Many people choose to carry insurance coverage beyond the minimum limits and so this example is not always true.  However, it illustrates a very real problem in lack of insurance coverage that can be faced by injured victims.
Can I Ever Ask For More Than the Policy Provides?
You can sue the other driver personally for negligence and your recovery can exceed the limits of the insurance policy.  However, it is important to remember that many people do not have any personal assets to make a lawsuit against them worthwhile.  Before undertaking this process, it is always best to consult with an experienced injury attorney to decide whether it is a good idea to move forward.
Boston Personal Injury Attorneys
At Jeffrey Glassman Injury Lawyers, our attorneys have a wealth of experience dealing with personal injury cases and Massachusetts insurance coverage issues.  If you or a loved one have been injured in a crash and need help, call us today at 617-367-2900 for your free consultation.
Note for readers: Information provided in this post is gathered from secondary sources and not independently confirmed for accuracy. Please bring to our attention any inaccuracies that may be included so they may be corrected, or information removed as requested.
DISCLAIMER: Information provided in this post is not intended to be used as legal or medical advice, nor disrespect the victims or families in any way.  We are providing this post for general information on everyday tragedies and presented in a manner to protect and honor the victims and their families. Minor differences can change the outcome of cases, based on jurisdictional laws.  The information provided in this post should not be relied upon as legal or medical advice. We suggest seeking assistance from legal or medical professionals for your personal circumstance, when necessary.