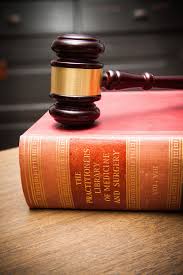 If you are involved in a Massachusetts personal injury accident you may eventually have to sit down for a deposition.  This may not be a comforting thought for many accident victims, however, a deposition is a necessary part of the process in many personal injury claims filed across our state each year.
What is a Deposition?
A deposition is basically a question and answer session with the other side's attorney.  In your case, an attorney representing the person who caused your accident or the responsible insurance company will be the person asking the questions.  A deposition is electronically recorded and all activity is transcribed by a certified court reporter who will prepare a written transcript of the session.  A deposition may also be video recorded.  The deposition typically takes place in an attorney's office and may last an hour or two or much longer depending on the complexity of your case.
What Should I Expect at my Deposition?
You should expect to answer a wide variety of questions.  Typically, the deposition starts off with questions about your background, including your work history.  Then, the deposition will proceed into more specific questions regarding the accident itself, and your medical treatment.  Finally, the other side will want to ask about any damages you have suffered from the crash, including lost wages and any future medical complications that are expected as a result of the accident.
What Tips Can You Provide For The Deposition?
A deposition is a chance for you to tell your story about the accident.  However, you should note that the other side is not just there to have a casual conversation with you.  Every word you say is being recorded and you must be sure that your testimony reflects well on your case.  The following tips may help you at your deposition
Always tell the truth, but give concise answers to questions.  There is no need to ramble on.  Many of the questions are pointed and request very specific information.  The more you say, the more likely it is that the other side will pick up on something that can be used to later exploit weaknesses in your case
Take control of the conversation.  Let the examiner know that you are confident in your case.
Make sure you understand the question.  Never answer a question by trying to guess what the other side is asking.
Do not be afraid to say you don't recall or remember something.  While it might seem unusual to evade every question with this type of answer, you cannot be reasonably expected to remember every single detail
Take a break if needed.  Depositions often have 10 to 15 minutes breaks for water and restroom use.  If you need to take a break at any time, you should ask for one.  If you become overly tired or fatigued, your deposition performance will suffer.
Boston Injury Attorneys
At the Jeffrey Glassman Injury Lawyers, our attorneys have experience with the entire process of a car accident claims.  We have conducted hundreds of depositions and know how to handle this aspect of your case and to help you avoid the common pitfalls associated with the deposition process.  If you or a loved one has been injured in an accident, call us today at 617-367-2900 for a free consultation.
Note for readers: Information provided in this post is gathered from secondary sources and not independently confirmed for accuracy. Please bring to our attention any inaccuracies that may be included so they may be corrected, or information removed as requested.

DISCLAIMER: Information provided in this post is not intended to be used as legal or medical advice, nor disrespect the victims or families in any way.  We are providing this post for general information on everyday tragedies and presented in a manner to protect and honor the victims and their families. Minor differences can change the outcome of cases, based on jurisdictional laws.  The information provided in this post should not be relied upon as legal or medical advice. We suggest seeking assistance from legal or medical professionals for your personal circumstance, when necessary.