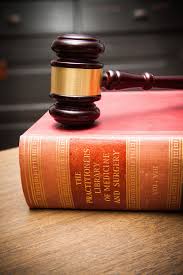 If you are involved in a Massachusetts personal injury accident you may eventually have to sit down for a deposition.  This may not be a comforting thought for many accident victims, however, a deposition is a necessary part of the process in many personal injury claims filed across our state each year.
What is a Deposition?
A deposition is basically a question and answer session with the other side's attorney.  In your case, an attorney representing the person who caused your accident or the responsible insurance company will be the person asking the questions.  A deposition is electronically recorded and all activity is transcribed by a certified court reporter who will prepare a written transcript of the session.  A deposition may also be video recorded.  The deposition typically takes place in an attorney's office and may last an hour or two or much longer depending on the complexity of your case.