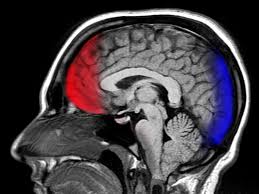 Injuries to the head and brain are commonly seen in car accidents and are among the most serious injuries that can occur.  Unlike a broken bone or a muscle sprain, these injuries do not typically have a clear course of recovery and can be extremely complicated to treat, even under expert medical care.
Causes and Symptoms of Head Injuries
A traumatic brain injury, otherwise known as a TBI, is a particularly severe head injury. The causes of these vary, but they may be the result of a fall, motor vehicle accident, or an attack.  A TBI may be experienced in a car accident when a person's head collides with the steering wheel or dash inside their vehicle during the impact of the crash.  The most common symptom of a TBI is a headache experienced shortly after the trauma.  Other symptoms include dizziness, blurred vision, nausea, light sensitivity and inability to focus.  The symptoms of a TBI may not be readily apparent for several days.  Symptoms can seem minimal at first and then become progressively worse over the course of days or weeks if left untreated.
Diagnosis and Treatment
A TBI is typically diagnosed by a neurologist who is trained in head injuries.  The neurologist will want to perform an MRI of your brain following a suspected TBI.  Along with the MRI, the TBI is diagnosed based on self-reporting of classic TBI symptoms.
Treatment of TBI is complex and varies from case to case.  Medications are prescribed to deal with the effects of the injury and to combat the symptoms such as headaches, nausea and vomiting.  In many cases, you will be told to rest for several days after the initial occurrence of the injury.  Vigorous activity may exacerbate the injury and slow the healing process.
There is no typical expected time for TBI recovery.  Some patients feel better in a matter of days while others struggle for years with symptoms.
Massachusetts Injury Attorneys
Brain injuries are complex and cases involving injuries to the head and brain present sensitive and delicate issues that must be handled with care.  At the Jeffrey Glassman Injury Lawyers, our firm is experienced in head injury cases. For a free consultation, call us today at 617-367-2900.
Note for readers: Information provided in this post is gathered from secondary sources and not independently confirmed for accuracy. Please bring to our attention any inaccuracies that may be included so they may be corrected, or information removed as requested.

DISCLAIMER: Information provided in this post is not intended to be used as legal or medical advice, nor disrespect the victims or families in any way.  We are providing this post for general information on everyday tragedies and presented in a manner to protect and honor the victims and their families. Minor differences can change the outcome of cases, based on jurisdictional laws.  The information provided in this post should not be relied upon as legal or medical advice. We suggest seeking assistance from legal or medical professionals for your personal circumstance, when necessary.