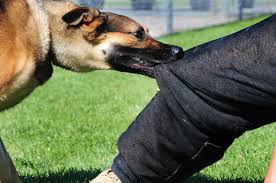 According to a Study by the American Veterinary Medical Association, more than half of all Massachusetts residents own a pet. Moreover, 1 in 4 Massachusetts households keep a dog as the family pet. A study conducted by the Massachusetts Department of Public Health's Injury Surveillance Program reveals that there are an estimated 6,300 dog bite injuries reported in Massachusetts that require medical attention every year.
Massachusetts Dog Bite Law
According to MGL c. 140, s. 155 dog bites are strict liability offenses in Massachusetts.  Strict liability is a legal concept which means that someone is liable for an injury to another regardless of whether they were negligent or not.  This basically means that if your dog bites another person and the other person is injured then you are responsible even if you exercised reasonable care to avoid the bite from occurring.
The strict liability law extends to all victims bitten by a dog except trespassers.  The law provides an exception for those who are trespassing or otherwise engaged in criminal activity at the time the bite occurred.  However, if the "trespasser" is a child under the age of 7, the strict liability presumption still applies.
Dog Bite Injuries
Injuries from dog bites, commonly include scrapes, cuts, abrasions, bruises, broken bones, fractures and infections resulting from the bite itself.  In severe cases, dog bites can result in death or permanent catastrophic injuries.
If you have been injured by a dog bite it is imperative to seek prompt medical attention.  This will not only result in your injuries being addressed right away, but it can also help prevent transmission of several serious diseases, including rabies.  Antibiotics will be prescribed to prevent infections from developing.
Dog Bite Compensation
Because dog bite claims typically come from domestic pets, insurance coverage is available to compensate for injuries.  In the customary dog bite case, a claim is made against the dog owner's home insurance policy.  Most homeowner's policies include a clause which provides coverage for these types of cases.
It is important to have an experienced Massachusetts personal injury attorney to assist you when dealing with a homeowner's insurance company.
Massachusetts Personal Injury Attorney
If you or a loved have suffered a dog bite or any other type of personal injury in Massachusetts, you need to contact an experienced Massachusetts personal injury attorney right away.  At the Jeffrey Glassman Injury Lawyers, our attorneys have the skill and experience to help you succeed in your claim.  For a free consultation, call our Boston office today at 617-367-2900.
Note for readers: Information provided in this post is gathered from secondary sources and not independently confirmed for accuracy. Please bring to our attention any inaccuracies that may be included so they may be corrected, or information removed as requested.
DISCLAIMER: Information provided in this post is not intended to be used as legal or medical advice, nor disrespect the victims or families in any way.  We are providing this post for general information on everyday tragedies and presented in a manner to protect and honor the victims and their families. Minor differences can change the outcome of cases, based on jurisdictional laws.  The information provided in this post should not be relied upon as legal or medical advice. We suggest seeking assistance from legal or medical professionals for your personal circumstance, when necessary.