At 5 p.m. on Monday a male in his 60s was hit by a vehicle, driven by a man in his 30s, and killed while on a walk in Lowell. The accident occurred on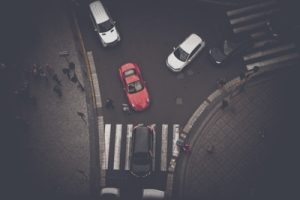 Church Street near Warrent Street according to the Middlesex District Attorney's Office. The man was taken to a nearby hospital with severe injuries, where he succumbed to those injuries.
Lowell Police, Massachusetts State Police and the State Police Collision Analysis and Reconstruction Section are looking into the incident.
Pedestrian vs. Car Accident Lawsuits
In a fatal pedestrian accident, the family of the pedestrian can recover pain and suffering from the driver in a wrongful death lawsuit. However, it should be established that the death was due more by the driver's actions than the pedestrian's action or nonaction. If the pedestrian did not exercise his or her own duty of safety to others, and that was the cause of the accident, then there will be no basis for recovery.
The pedestrian does not have to be entirely fault free to recover. If there is partial fault on each side, then the recovery is simply reduced by the percentage that the pedestrian contributed to the accident. Keep in mind, a driver still has a higher duty of care since the vehicle they operated has the potential to create serious harm and death.
Please contact the Massachusetts personal injury attorneys at the Law Offices of Jeffrey S. Glassman if you have a loved one who lost his or her life in a a pedestrian car accident. You may have the right to sue the driver for your loss. Call directly at (617) 367-2900.
Note for readers: Information provided in this post is gathered from secondary sources and not independently confirmed for accuracy. Please bring to our attention any inaccuracies that may be included so they may be corrected, or information removed as requested.
DISCLAIMER: Information provided in this post is not intended to be used as legal or medical advice, nor disrespect the victims or families in any way.  We are providing this post for general information on everyday tragedies and presented in a manner to protect and honor the victims and their families.  Minor differences can change the outcome of cases, based on jurisdictional laws.  The information provided in this post should not be relied upon as legal or medical advice.  We suggest seeking assistance from legal or medical professionals for your personal circumstance, when necessary.