At 5:19 a.m. Massachusetts State Police released reports that a car rollover accident occurred in Mansfield.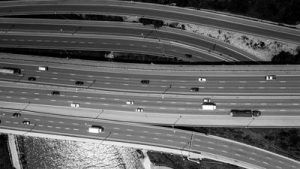 The accident took place on Route 495 North just before Route 95, near exit 13. It was a two-car collision with injury.
Lanes were closed to traffic temporarily.
Rollover Accident Lawsuits
Car accidents where one or both vehicles rollover causes catastrophic and even fatal results. Only a small percentage of car accidents are rollover accidents. However, in those that were rollover accidents, nearly 40 percent resulted in death. The cause of these rare accidents are usually due to some mechanical defect which would result in a products liability lawsuit.
The most common reason for a rollover is something called "tripping", which has to do with the tires. When the car's tires come into contact with a fixed object, it knocks the car and results in a rollover. However, even a simple problem with the tires can cause a blowout which can lead to a rollover. Weather conditions are also a contributing factor, when coupled with roads that are unsafe to begin with.
Due to the potentially catastrophic nature of rollover accidents , there are regulations across the country to aid in preventing injury and death. These are specifically targeted to on board equipment to eliminate the rollover risk.
If you have been injured in a rollover accident and you believe that a defect in the car was the cause, please call the Jeffrey Glassman Injury Lawyers at (617) 777-7777 right away for a consultation.
Note for readers: Information provided in this post is gathered from secondary sources and not independently confirmed for accuracy. Please bring to our attention any inaccuracies that may be included so they may be corrected, or information removed as requested.
DISCLAIMER: Information provided in this post is not intended to be used as legal or medical advice, nor disrespect the victims or families in any way.  We are providing this post for general information on everyday tragedies and presented in a manner to protect and honor the victims and their families.  Minor differences can change the outcome of cases, based on jurisdictional laws.  The information provided in this post should not be relied upon as legal or medical advice.  We suggest seeking assistance from legal or medical professionals for your personal circumstance, when necessary.