On Monday a male in his 60s was involved in a fatal pedestrian car accident in Lowell. Bystanders at the scene have revealed today that the man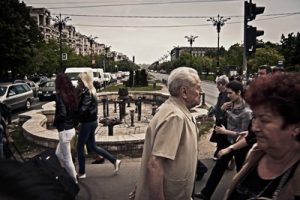 was  on the curb and fell off the curb when the pickup truck hit him. News reports have still not provided his identity.
The witnesses, Penny Cote and Joe Johnson, to the tragic event were actually on the sidewalk with the man when he lost his balance and fell into the street. They say that the truck driver did not leave after the accident.
An investigation is ongoing.
Fatal Pedestrian Accident Lawsuits
The Centers for Disease Control and Prevention statistics reveal that approximately 4,000 people die annually from pedestrian accidents in this country. Nearly, 100,000 people annually are injured in pedestrian accidents.
Although, a pedestrian may do everything in his or her power to remain safe while on the roadways, it is the driver that needs to me most cautious. Most pedestrian vehicle accidents happens because the driver's attention is distracted or they simply do not appreciate the lethal consequences of their actions. Driving too fast, or making turns unsafely result in the most common pedestrian fatalities. Pedestrians should not trust that a vehicle backing up will see them, each year vehicles run over individuals who erroneously trusted that the driver could see them. In each of these scenarios, the pedestrian or his or her family is entitled to claim damages for the loss as a result of the accident.
Pedestrian accidents are part of the Massachusetts personal injury practice of the Law Offices of Jeffrey S. Glassman, so do not hesitate to contact us now for a consultation.
Note for readers: Information provided in this post is gathered from secondary sources and not independently confirmed for accuracy. Please bring to our attention any inaccuracies that may be included so they may be corrected, or information removed as requested.
DISCLAIMER: Information provided in this post is not intended to be used as legal or medical advice, nor disrespect the victims or families in any way.  We are providing this post for general information on everyday tragedies and presented in a manner to protect and honor the victims and their families.  Minor differences can change the outcome of cases, based on jurisdictional laws.  The information provided in this post should not be relied upon as legal or medical advice.  We suggest seeking assistance from legal or medical professionals for your personal circumstance, when necessary.