As of Sunday afternoon, the drivers involved in a head-on car accident in Ludlow on Friday evening, were still hospitalized. The accident occurred around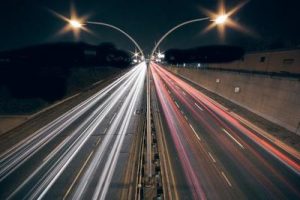 21 Center Street, they were single occupant vehicles.
The Ludlow Police, Massachusetts State Police and Hampden County District Attorney's office have released new information. They uncovered that one of the vehicles veered over the center line which was the reason for the accident. Both vehicles are being searched and reviewed by investigating agencies.
Head-On Collision Injury Lawsuits
The vehicle that was on the incorrect side of the highway, heading the wrong way on a road or that veers into another vehicle, regardless of the reason, and collides with another car driving safely, will be held liable for injuries. Where it cannot be easily determined that one driver was disobeying the rules of the road, it will be difficult to assign fault and thereby responsibility for injuries. This will require an experienced Massachusetts personal injury attorney to hire experts on car accident scenes to replicate the scenario and find fault.
Whenever a head-on collision occurs, however, there are usually strong signs that one driver was operating the vehicle improperly. Typically, the driver was negligent, or reckless, and somehow entered into the injured party's lane improperly. Such collisions cause severe injuries to all parties involved. The most typical injury is known as whiplash, along with back pain. Catastrophic injuries occur, as well as fatalities.  This is why it is extremely important to contact the lawyers at the Jeffrey Glassman Injury Lawyers at (617) 777-7777 who can help you determine who is at fault to get compensation for your injuries.
Note for readers: Information provided in this post is gathered from secondary sources and not independently confirmed for accuracy. Please bring to our attention any inaccuracies that may be included so they may be corrected, or information removed as requested.
DISCLAIMER: Information provided in this post is not intended to be used as legal or medical advice, nor disrespect the victims or families in any way.  We are providing this post for general information on everyday tragedies and presented in a manner to protect and honor the victims and their families.  Minor differences can change the outcome of cases, based on jurisdictional laws.  The information provided in this post should not be relied upon as legal or medical advice.  We suggest seeking assistance from legal or medical professionals for your personal circumstance, when necessary.