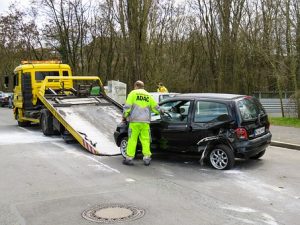 I-93 has been the source of several injury and other accidents over the past several days.  Police in the area have been busy responding to multiple calls for assistance on this road, including some serious injury accidents.  Another I-93 collision occurred on Monday evening.   This time, the crash happened at approximately 10:00 pm near the Tobin Bridge at exit 27.   Officers were dispatched to a multiple vehicle accident causing injuries at that time.
The injuries sustained in the crash are unclear at this time, however, we do know that some injuries were sustained.   Medical assistance was provided to those on scene.  Police have not provided any updates on the condition of victims, however, they also did not note that any injuries were life-threatening which we are glad to hear.  I-93 traffic resumed to normal and was flowing normally again late Monday night and into Tuesday morning as police cleared the crash scene and roadway of debris and vehicles.
Boston Personal Injury Lawyer
A car accident involving injuries is not something that you want to think about.  From mounting medical bills to lost wages from missing work to pain and suffering caused by severe injuries, a car accident can have far-reaching consequences.  Additionally, the accident may leave you feeling hopeless with nowhere to turn in a time of need.
You do not have to feel like the accident has ruined your life.  There is hope for recovery and you have legal rights that must be protected.  If you have been injured by a negligent driver, the law allows you to recover for your time off work, medical bills and pain from the injuries you sustained.
To protect your legal rights, you need an experienced Boston personal injury attorney.  At the Jeffrey Glassman Injury Lawyers, our team focuses our practice on personal injury.  Let us put our experience to work for you.  If you try to handle your accident case by yourself or with an inexperienced attorney you are literally putting your future on the line.  Give us a call today at 617-367-2900.  We do not charge a fee for legal consultations.  If we decide to take your case, we do not recover a fee unless you also recover for your injuries.  You have nothing to lose, we are standing by right now ready to assist you.
Note for readers: Information provided in this post is gathered from secondary sources and not independently confirmed for accuracy. Please bring to our attention any inaccuracies that may be included so they may be corrected, or information removed as requested.

DISCLAIMER: Information provided in this post is not intended to be used as legal or medical advice, nor disrespect the victims or families in any way.  We are providing this post for general information on everyday tragedies and presented in a manner to protect and honor the victims and their families. Minor differences can change the outcome of cases, based on jurisdictional laws.  The information provided in this post should not be relied upon as legal or medical advice. We suggest seeking assistance from legal or medical professionals for your personal circumstance, when necessary.