According to a recent news article from 12 News Now, a volunteer firefighter who was badly burned in a fire has undergone the most extensive face transplant performed to date.   As part of the operation, he received a new face, scalp and neck tissue. After being left legally blind following his accident, because his face was too damaged for his eyes to see, he expects he will finally be able to regain his vision and drive again, which has been his dream.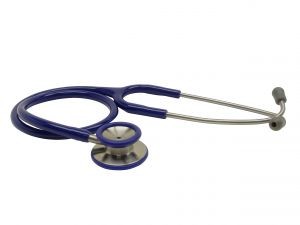 The first face transplant surgery was performed in France around a decade ago, and it is the same doctor who headed up the transplant and reconstruction teams for this volunteer firefighter. He considers this latest surgery to be his most successful operation ever, and it was far more involved than earlier ones, due to the extent of burn damage and what they are able to do to repair it.
Doctors say the surgery involved replacing tissue from most of his scalp down to his shoulders and his entire face. He also has two new ears from donor tissue.   He has only little bit of his brown hair remaining, and the rest of his hair is a dark blond color from his donor. Doctors were able to apply the new tissue in a single piece during nearly 30 hours of surgery and joined it at the only seam, which is on the back side of his head covered by hair, so there are no visible scars.
The victim who donated his facial tissue was a 26-year-old man who died during a bicycle accident.   As for the transplant beneficiary, he was badly burned in 2001 when he went into a home looking for a woman trapped inside, and the ceiling collapsed on him from the fire. He spent months in a burn center and had extensive grafts performed. Doctors had to sew his eyes shut, since he could not blink, and this left him with only small holes to see. Prior to this transplant, he had over 70 surgeries.
Now that he will be able to lead a more normal life in the months to come, he plans to focus on motivational speaking. He wants burn victims to know that there is hope. While his face is still swollen now, his doctor said that will go away in a few months and most passersby would not notice anything about his new face.
Our Boston personal injury lawyers regularly handle cases involving burn victims. We know that burns can be extremely painful in a physical sense, but can also cause a lot of emotional pain and suffering. You should discuss this with your attorney during your consultation to learn about your case.
In addition to pain and suffering, for a burn injury that was someone else's fault, you may also be entitled to damages for lost wages, medical bills, future medical expenses, the cost of physical therapy and rehabilitation, and other types of special damages. Your spouse may also be entitled to what is known as loss of consortium damages.
If you are injured in an accident in Boston, call Jeffrey Glassman Injury Lawyers for a free and confidential appointment — (617) 777-7777.
Additional Resources:
Transplant gives new face, scalp to burned firefighter, November 16, 2015, 12 News, by Malcolm Ritter
More Blog Entries:
Wilkins v. City of Haverhill – Massachusetts Supreme Court Weighs Slip-and-Fall Claim, May 23, 2014, Boston Personal Injury Attorney Blog