Most personal injury cases are filed under a theory of negligence. This means that plaintiff is alleging defendant owed a duty of care to plaintiff, breached this duty of care, the breach was the actual and proximate cause of plaintiff's injuries, and damages resulted. These are the four elements of a negligence cause of action in the Commonwealth of Massachusetts.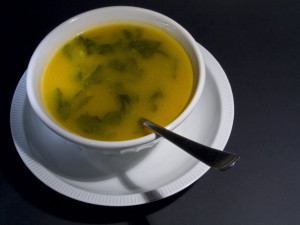 The duty of care can be owed to plaintiff as a matter law, due to a contract, or as a result of the defendant placing plaintiff in harm's way. An example of a legally imposed duty involves a motorist. Anyone who gets a driver's license owes a duty to act as a reasonable and prudent person to prevent foreseeable to harm to foreseeable persons and property while behind the wheel of a car.
A contractual duty would be a daycare center with regard to preventing injury to children its care. When parents take their kids to a daycare, the daycare provider is contractually obligated to act in a reasonable and prudent manner to keep the children safe.
In addition to negligence-based torts, there are also intentional torts, and, as the name implies, these involve one person intentionally harming another. In some cases, plaintiff could file a suit for an intentional tort, such as assault and battery, against the alleged assailant and also file a negligence claim against the party responsible for preventing the assault. These situations can be very complicated, so you should speak with an experienced Boston personal injury lawyer about the facts of your actual case.
An example of an intentional tort might be found in a school setting. According to a recent article from CBS Boston, a student at a public school in Lowell was assaulted when another student allegedly poured a bowl of hot soup on her.
Authorities say the 15-year-old girl was exiting the bathroom and talking with some of her friends in the school hallway when a 15-year-old male student approached her. For some reason, the student thought she was speaking to him, and he yelled and expletive at her and told her to keep walking or she was "going to get hit." At this point, the male student allegedly dumped a cup of hot soup on her head. Witnesses say the male student began fighting with the female student. During the fight, she was allegedly punched in the face two times. She believes the punches caused the already blistering burns to rupture, which resulted in considerably more pain, and suffering.
Following her alleged assault, she went to hospital to be treated for her burns and was unable to return to school for a few days. The female victim said she did have a history with her alleged assailant, and her family intends on pursuing criminal charges against him. They are asking the school to expel him immediately to prevent a future harm to their daughter.
It should be noted that allegedly attacked has not been charged with any crime as of the time of this article and he has been formally named as a defendant in a personal injury lawsuit.
If you are injured in Boston, call Jeffrey Glassman Injury Lawyers for a free and confidential appointment — (617) 777-7777.
Additional Resources:
Hot Soup Allegedly Dumped On Lowell Teen In School Assault, October 28, 2015, CBS Boston, by News Desk
More Blog Entries:
Summer Swimming Pool Safety in New England, May 15, 2014, Boston Personal Injury Lawyer Blog