According to a recent article from CBS Boston, a hot air balloon crashed into power lines in Clinton, Massachusetts. Witnesses saw the hot air balloon flying extremely low over their neighborhood when it flew into power lines and caught fire. There were five or six passengers in the balloon who authorities said suffered burns ranging from minor to severe.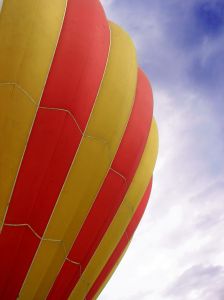 Many of the witnesses thought the passengers were all dead when the balloon crashed. Fortunately, the accident was not fatal. The cause of the accident is unknown, as is the reason the balloon was attempting to land in the town. Local authorities and the Federal Aviation Administration (FFA) are investigating the cause of this balloon crash.
The National Weather Service stated winds were fairly mild and there were no substantial weather events at the time of the crash. Around 600 people were left without power after the accident due to the power lines catching on fire. The power company was able to restore service within a few hours.
As your Boston personal injury lawyer understands, injuries resulting from recreational activities can often lead to complex litigation. It is likely the passengers were required to sign some type of waiver before boarding the balloon. However, Massachusetts courts are often willing to void liability waivers, depending on the language of the contract and the facts of the situation.
Continue reading