Boston sports injuries can have serious implications for pro athletes and even children who are just beginning to learn the game.
It's worse than just stitches and casts, which athletes sometimes wear as a badge of honor.
It's an issue our Boston sports injuries attorneys take very seriously.
Boston Personal Injury Attorney Jeffrey Glassman's sister suffered a debilitating back injury several years ago that shattered hopes of a promising tennis career.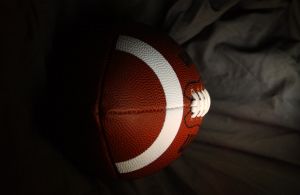 So our sports injury lawyers are closely watching the developments of a lawsuit that has been filed by some 1,500 National Football League players, who say that the organization deliberately hid from them the serious health risks associated with concussions, which many suffered on an almost daily basis. Another 100 recently added their names to that list, which continues to grow.
In other sports injury news, a study recently found teenage girls involved in soccer may be particularly prone to head injuries.
The lawsuit, which has been filed in a federal court in Atlanta, alleges that time and time again, the league did not do enough to protect its players – i.e., its employees – from serious and life-altering head injuries. In fact, they even went so far as to misrepresent how head injuries would affect players, leading them to believe there would be no long-term consequences.
The NFL of course denies these claims, but this suit is the second consolidated suit to be filed against the league. The other, in Pennsylvania, has not yet been given a trial date.
At the core of the lawsuits are recent scientific studies that show that concussions can be directly linked to chronic traumatic encephalopathy, which is a degenerative brain disease that is symptomatically similar to Alzheimer's disease. Those who suffer from it often have severe mood swings, extensive memory loss and deep depression.
The only thing that causes this disease is repeated blows to the brain. Like Alzheimer's, it can only be definitively diagnosed after someone has died.
The players contend that at least 12 cases have been identified in the brains of players who have since deceased. The actual number is likely much higher.
Players say they were never told of the dangers of the game.
It's interesting to note also the recently sad news regarding the suicide of NFL player Junior Seau. Doctors say he appeared to have been suffering from chronic traumatic encephalopathy for at least a year prior to his death. What's more, he is the second football player in recent years to commit suicide by shooting himself in the chest. Both men reportedly did so in order that their brains could be preserved to confirm the existence of the disease, as well as so that their brains could be used to study. Many have speculated that both wanted their brains used for research, likely so that future generations of footballers might benefit from the intense pain and confusion they felt in the years prior to his death.
While of course this affects a relatively small number of the population, there are countless youth sports leagues in which parents and coaches need to take note of this very serious issue.

If you or someone you love has suffered a sports injury in Boston, call for a free and confidential appointment at (617) 777-7777.
Additional Resources: