There's good news. The number of fatal car accidents in Attleboro and elsewhere continues to plunge. The nation is actually sitting at the lowest number we've seen since 1949, according to MSNBC.
Not every state is fortunate enough to see a decrease though. According to the National Highway Traffic Safety Administration (NHTSA), the U.S. saw nearly 32,500 roadway fatalities in 2011, which serves as a near 2 percent decline from the year before. It also serves as the seventh year in a row that we've seen a decline.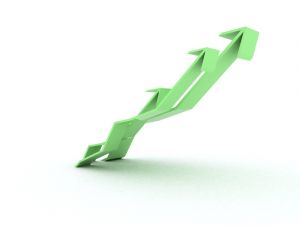 The numbers of fatalities hasn't decreased in every category. Some accidents and some areas saw increases in the number of fatal accidents. Our Attleboro car accident attorneys understand that the New England area was fortunate enough to see some of the biggest declines. Our area saw a decrease in the number of roadway fatalities by more than 7 percent in 2011. But don't let the good news fool you. There were still many areas of the country that saw increases. And we still need to be on our best behavior behind the wheel to help to keep our roadways safe.
Nationwide, the number of traffic accident fatalities has decreased by about 25 percent since 2005. When you measure these accidents in terms of per mile driven, the number is at its lowest since 1921.
Federal officials refuse to say what they believe caused the decline, but safe driving advocates say that there are probably a number of reasons. Included is the ongoing crackdown on impaired driving, which is linked to as many as half of all traffic fatalities, and the increase in the usage of seat belts, improved roadways and the developments of in-car safety systems.
Some are even blaming the downturn of the economy, saying that drivers are driving less and are therefore are facing less risks for accidents. In 2011, drivers traveled nearly 36 billion vehicles miles less than the year before. That's a more than 1 percent decline. As the economy recovers, experts believe, the number of miles driven and the risks for accidents will increase.
"Still, too many of our friends and neighbors are killed in preventable roadway tragedies every day," said the Secretary of the U.S. Department of Transportation (USDOT), Ray LaHood.
LaHood notes the number of fatalities on our roadways is still far too high. He says that the NHTSA is working on new rules to address the "epidemic" of distracted driving accidents. He says that with advancements in technology, we're seeing more and more of these accidents on our roadways.
Drivers are asked to join in on the effort, too. Safe driving habits should always be a number one priority. Your safe driving habits can help to reduce the risks of accidents on our roadways.

If you, a close friend or a family member has been injured in a car accident in Boston or elsewhere in Massachusetts, contact Boston Injury Attorney Jeffrey S. Glassman. Our law firm offers free and confidential appointments to discuss the rights of accident victims and their families. Call 877-617-5333 to set up your appointment.
Additional Resources:
US traffic deaths at lowest level since 1949, by Paul A. Eisenstein, The Detroit Bureau
More Blog Entries:
Avoiding Auto Accidents in Boston and Elsewhere in One Simple Step, Boston Personal Injury Attorney Blog, April 5, 2012
Distracted Driving Car Accidents in Massachusetts, Not Just a Teen Problem, Boston Personal Injury Attorney Blog, April 2, 2012